Hello everyone!
Long time, no post. As you probably are aware, Haiti is currently experiencing some a lot of violence and civil unrest. On top of that natural disasters and of course the pandemic.
Despite everything that is going on we are trying our best to operate as normal at the orphanage.
Since September school has been in session (except from a few weeks due to protests and general strike). Our driver, Louchard – makes sure that our youngest and oldest ones make it safe to and from kindergarten and high school. We are super grateful to have someone as reliable as Louchard during these times!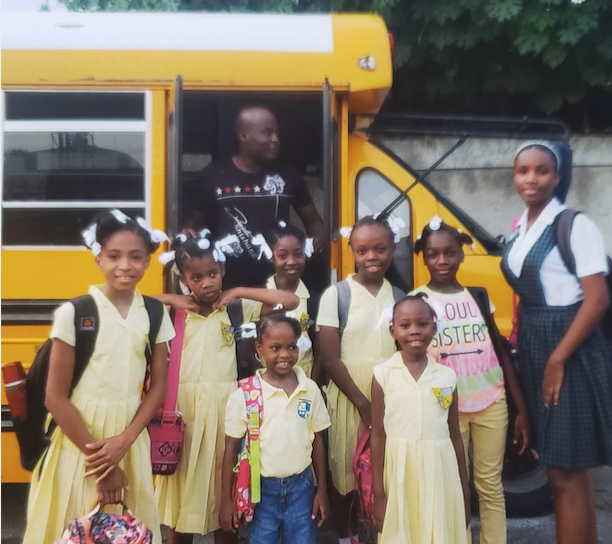 Our girls that attend higher education do have to use public education to get to and from their institution, but they are staying in groups whenever possible. Our intention is to help raise resilient and hopeful Haitian citizens, through education and a safe place to call home. These girls are showing up in during these indescribable times and we are very grateful they are street smart and careful.